We provide a wide range of services
We are confident our expert team can provide you the best services to your business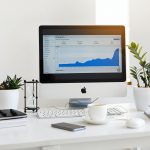 Accounting Services
Understanding that every business is unique, we provide accounting and compliance services for businesses. We are your proactive, forward thinking business partner. Our passion is to assist businesses set smart goals – and achieve them! We want you and your business to thrive and succeed. We are here to manage the details while you manage your business. A qualified and certified team of accountants with decades of experience. Close partnerships, Customised solutions & Forward-thinking strategies.
Financial Planning
Interpreting and applying the growing list and complexity of accounting standards can present challenges to boards, management, and preparers of financial statements. It is important that business decision-making not only contemplates current financial reporting requirements but anticipates future changes in order to avoid unintended or adverse accounting outcomes. Accounting4u Financial Reporting Advisory specialists can provide you with the technical accounting advice and assistance to navigate these changes. Our Financial Reporting Advisory specialists have deep technical accounting knowledge and considerable experience in interpreting and applying Australian Accounting Standards, International Financial Reporting Standards and other regulatory requirements. We add value by: providing technical accounting advice to assist you resolve specific and complex accounting issues helping you implement new accounting standards providing on-call IFRS assistance identifying potential accounting and financial reporting issues and assist you proactively manage their implications and impacts hosting presentations and events to help you stay up-to-date with the latest financial reporting changes.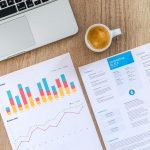 Bookkeeping Services
Our bookkeeping services include: Cash flow management, Profit & Loss Statements, Credit control Budgeting, financial reporting & analysis, Payroll services BAS, IAS and GST assistance Accounting systems and setup Software training and support Accounting Software The myriad of choices when it comes to accounting software can be overwhelming. We'll help you choose which systems are right for your business and provide you with training and education to make sure you and your staff understand the ins and outs of using it efficiently. We're a Certified Partners of MYOB, QuickBooks, XERO, Reckon, SAASU and up to date on the latest cloud accounting practices so we can objectively help you make the right choices that will suit your business now and in the future.
BAS & Tax Services
We provide comprehensive Tax & BAS services. BAS returns must be submitted periodically to the ATO, and the process of filling them out as well as successfully submitting them can be long, time consuming, and strenuous for businesses concerned with their own daily affairs. Our team can take the full control of your tax affairs.
Business Advisory​
Whatever your stage of development, from initial start-up ventures through to established corporate enterprises and succession planning, our business advisory team has the experience, insight and solutions that you need to achieve your business goals. We add value to your business by offering a full range of service solutions including: Business compliance, Business value maximisation, Systems review and process re-engineering, Sustainability, Strategic planning, Financial diagnostic analysis, Cash flow and profitability, Reliance on key individuals, Transferability process, efficiency, Knowledge is essential – timing is critical. For more information about our comprehensive business advisory services and ways that we can help grow your business, please contact get in touch with us.
Payroll & Admininstration Services
From timesheets to the preparation of pay slips and payment of salaries and superannuation, payroll is a time consuming activity. Accrual and recording of annual and sick leave is a headache most employers can do without. Our Payroll Services processes your payroll on time and accurately. We offer a cost saving service that keeps your company compliant with all relevant legislation.
Our Business Partners
& Affiliations